Our Olive Mill and Bottling
The olive trees are nature's way of sustainable development.
Falcon has invested in creating a brand-new state of the art, sustainable Olive Oil Mill, Bottling Facility and Warehouse in Sigri, on the Island of Lesvos.
Falcon cultivates 40,000 olive trees every year. We produce the most nutritious olive oil, rich in polyphenols and vitamin E. Each of our 12 selected varieties (native to the island of Lesvos and from other areas) gives something special, unique flavours and special aromas.
Harvested olives are immediately taken to the olive mill where they are washed, defoliated & production begins.
Olive paste always circulates through a closed circuit to prevent contact with the air and, therefore, oxidation.
Temperature is controlled so it never exceeds 20-26°C
The olive oil is filtered with ecological paper filters before storage, to contain any impurities
All processes are digitally monitored & controlled
The olive oil rests at a temperature of 16-17°C in stainless steel tanks, in Nitrogen atmosphere to avoid oxidation and the olive oil remains in perfect condition until it is bottled.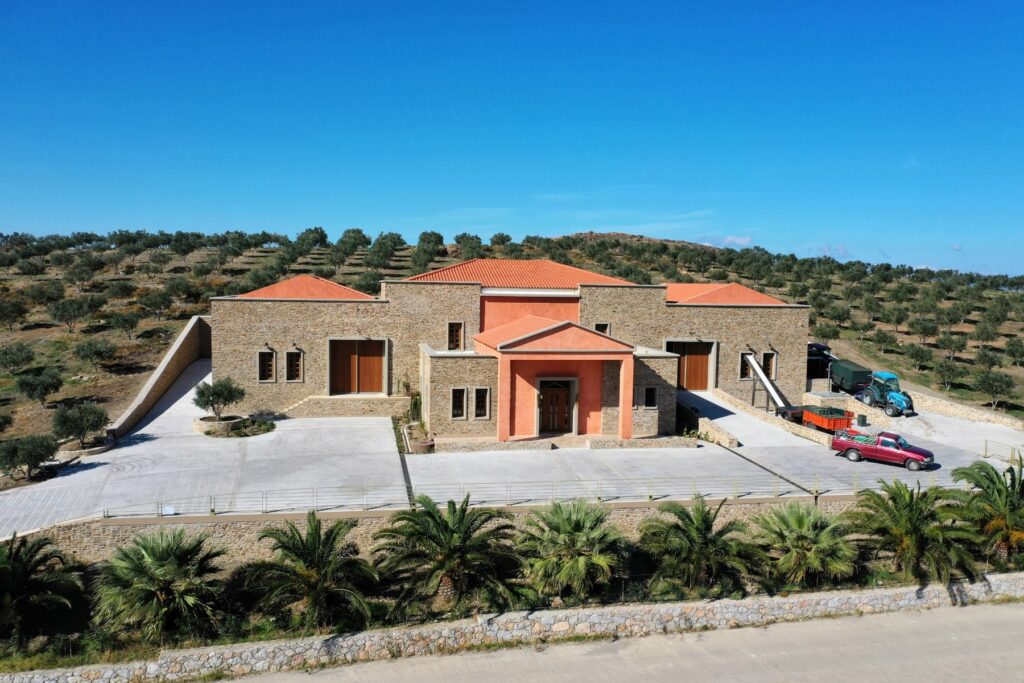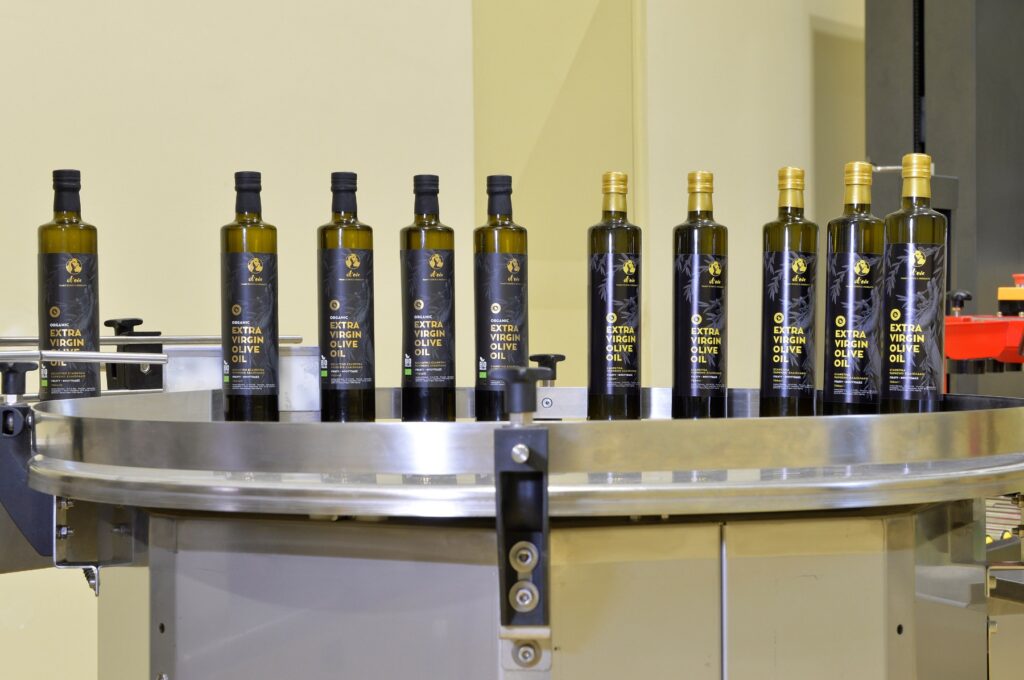 Additive-free, our extra virgin olive oil is bottled in dark glass & metal tins to protect it from sunlight and oxidation. Nitrogen gas is also added in the bottles to remove the atmospheric oxygen, causing quality degradation. We also have a separate installation for enriching olive oil with extracts.
Fully equipped in-house laboratory for a wide variety of olive oil analysis, (Acidity, Peroxide Values, K-Values, Polyphenols).
The outstanding quality of our goods and services is the result of our people and an excellent team of partners. We combine sensitivity and dedication to our cultivation / production, our modern olive mill and bottling facility, thorough analyses in accredited laboratories, to packaging / graphics, storage, commercialization, promotion and continuous training and communications.
We know that our olive oil is among the best in the world.
Our new dedicated website www.sigriolivemill.health